Resources
The resources directory is set via the menu (Administration - Resources).
There are 3 possibilities for the resources directory:
Select any directory you have read/write access (User defined)
Select the "Home" directory of the user
Select the "My Documents" directory of the user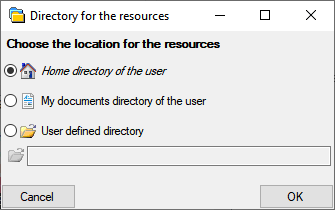 The default is set to Home. This directory will contain all files the user need access to.