Installation
To run DiversityProjects you need the database and the client. All parts can be downloaded for free from http://www.microsoft.com/downloads/ and http://www.diversityworkbench.net/Portal/.
The image below gives an overview of the installations and files needed.
Client
The client is based on the .Net framework version 4.8 from Microsoft. If not already present, the software will ask you for installation. Download the installer from and start it.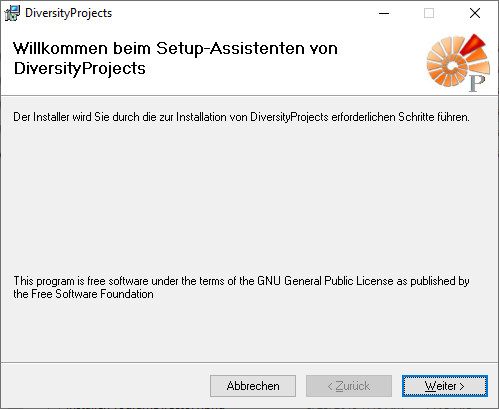 If you need to change the location of the software, this can be done in the next step (see below).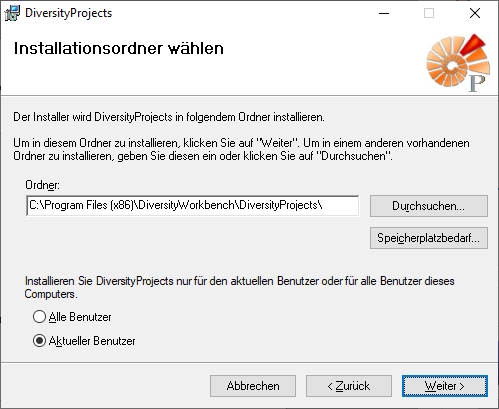 After the installation is done, the software will be included in the programm menu (see below) and a shortcut on the desctop will be created.

The software will be placed in the programs directory as shown below.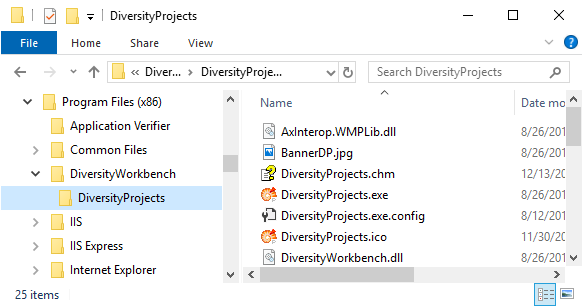 After the installation make sure to get the latest updates from http://windowsupdate.microsoft.com/.
The files created by the software the user needs access to will be placed in the home directory of the user as shown below.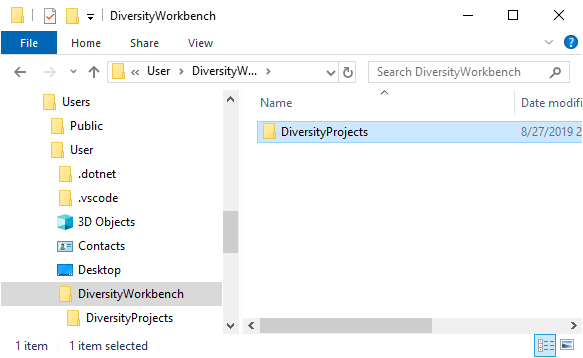 Database
For the installation of a local database see the section Installation of the database.