Resources directory
The resources directory is set via the menu (Administration - Resources).
There are 3 possibilities for the resources directory:
Select any directory you have read/write access (User defined)
Select the "Home" directory of the user
Select the "My Documents" directory of the user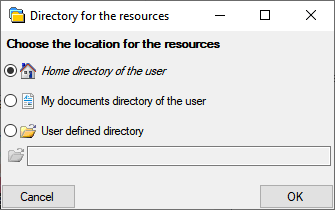 With a click on

button you can open the directory in the explorer.
The default is set to Home. This directory will contain all files the user need access to (see image below).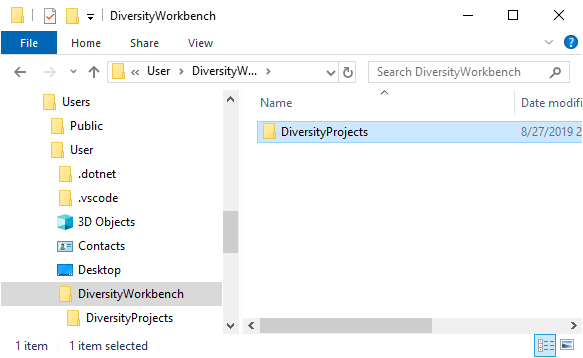 Certain directories are hidden (Query) and are handled by the software i.e. the content should not be changed by the user. The other folders are generated by the software if missing, e.g. Export for any exports.