Hierarchy
The upper part of the form shows the term in the hierarchical relation. To insert a relation to a broader term, click no the

button. In the window that will open, select the broader term from the list and click OK. To remove the relation to a broader term, click on the

button. The image below summarizes the options to depict the relations in the hierarchy.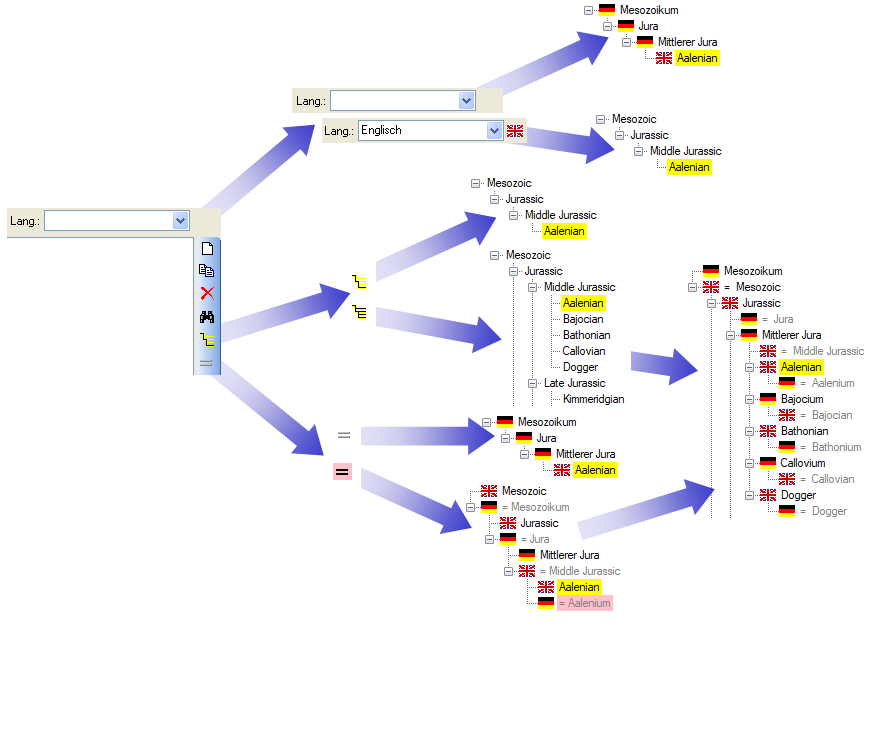 The default view of the hierarchy is shown below.

If you want to see the synonyms, click on the

button. The button will change to

and the hierarchy will show the synonyms with the indaction of the language. Synonyms of the current term will have a pink backgroud.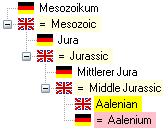 If you restrict the output in the hierarchy to a certain language,

only one language will be shown in the hierarchy as shown below.

In the image above the hierarchy is restricted to the superior terms. If you want to see the whole hierarchy click on the

button. It will change to

and all terms will be shown. To return to the previous view, just click the button again.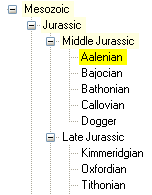 A cached value of the hierarchy is stored in two fields (downward and upward) for every term. These entries are needed e.g. for queries where the whole hierarchy is used instead of the term itself. The hierarchies are build using the preferred terms (see Editing the data

).